They share a common passion for things well done.
The winemakers we work with are valuable partners.
La Nouvelle Don(n)e - Roussillon
Estate founded in 2007, on the last heights of the Col de la Done, on one of the wildest territories of the south of France: Calce.
The estate has participated in several collaborations of L'Envin cuvées.
Domaine Dupraz - Savoie
The Dupraz estate operates a vineyard of 10 ha located on the foothill of the Chartreuse massif, with lyre-shaped trellised vines.
Château Le Geai - Bordeaux
The estate, which has been biodynamic for more than 10 years, works the soils with horses and uses only very slightly sulfur – Ecocert and Demeter certified .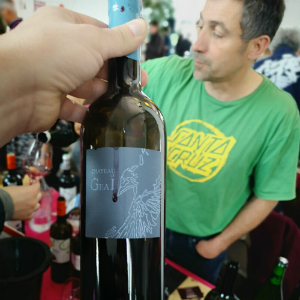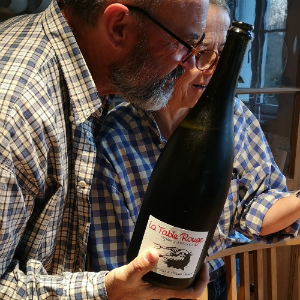 Claude Airaud-Cabel & Philippe Chigard
La Table Rouge - Loire
1 long table in the middle of the vineyards; 2 garden growers, Claude and Philippe; 3 cheers for an extraordinary garden; 4 microplots plowed by
5 draft horses.
Nada / Vandal Wine - Roussillon
Inspired by artistic and musical influences, Nada produces atypical and unique wines that break free from the rules.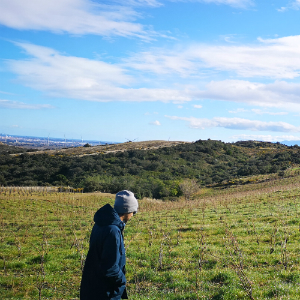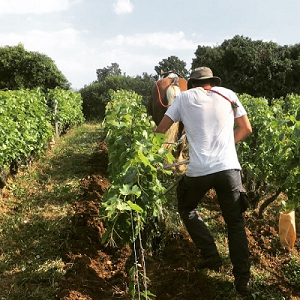 Huit-Launay - Loire
In Vouvray Alexandre Giquel vinifies chenin, côt and gamay without chemical input to produce high-level wines. And it has ony been two years since he started!
David Large Vigneron - Beaujolais
Poet, blogger, photographer and above all winemaker, 1986 vintage's David Large is great great grand-son of a winegrower. What he wants: to make honest wines. What he does: shake up Beaujolais.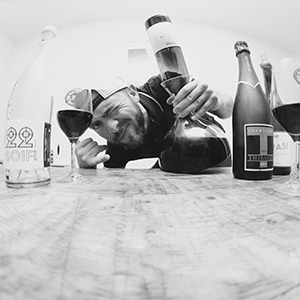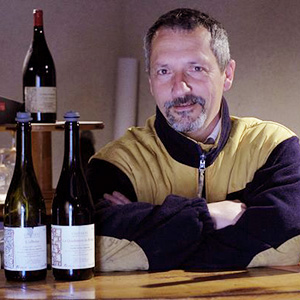 Cyrille Sevin - Loire
Located in Mont-près-Chambord, Cyrille, independent winemaker on 10 ha, produces wines in AOC Cheverny. This former math teacher took over this field in 2007 and has been leading his vineyards in biodynamics since 2013.
Domaine Bedouet - Muscadet
Each plot of the Bedouet estate is worked with the same attention. The philosophy is to produce true wines with beautiful minerals: live, fresh and sharp wines.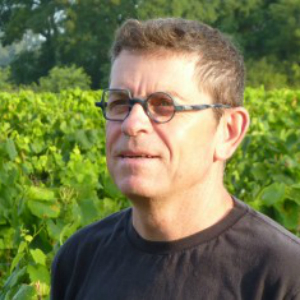 Domaine Stella Nova - Languedoc
If the wines of the estate bear the names of stars, it is because Philippe Richy is passionate about astronomy. It is also to remind us that there are strong links between our land and its cosmic environment.
Domaine Salisquet - Sud-ouest
One of the first winemakers in Buzet to start organic ten years ago, she converted the 10 hectares of family plots.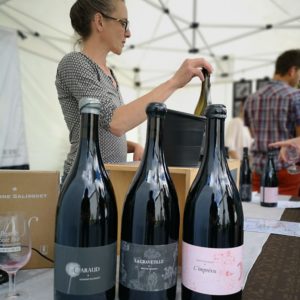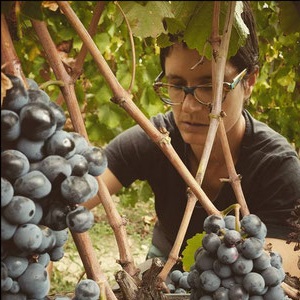 Anne and Pierre-André Déplaude
Les Déplaude de Tartaras - Rhône / Loire
Farmers & winemakers: living to the rhythm of the soil and the climate, working in symbiosis, as naturally as possible, in order to cultivate and not exploit the land.
Domaine Longue Tubi - Provence
Certified organic wines, alternating between mechanical work and weeding according to the seasons; the use of chemical herbicides is excluded.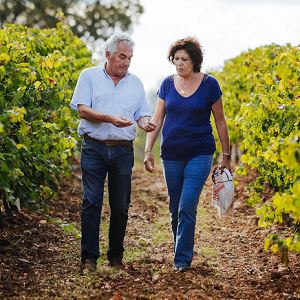 Céline and Frédéric Gueguen
Domaine Gueguen
The vines are located both in the vineyard Chablisien and in the vineyard of Auxerrois; the domain practices sustainable agriculture in its vineyard.
Domaine Melsheimer - German Mosel
The Melsheimer family has been cultivating biodynamic vineyards for 20 years on vertiginous slopes.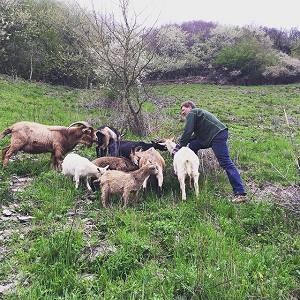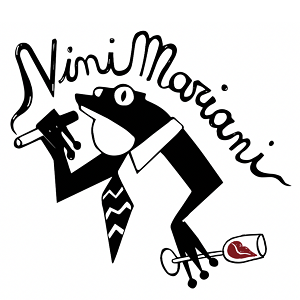 Italian Winemakers
L'Envin is ViniMariani's partner and agent in the Paris / Ile-de-France region. More than 25 domains represented, from Piedmont to Sicily, and no less than 120 cuvées selected one by one by 3 very endearing enthusiasts …
Spanish Winemakers
L'Envin offers the wine catalogue of Diaita Hedeos in the Paris area, a selection of exceptional wines from the Mediterranean region, combining organic farming and natural winemaking.